The market bulls seem activated by now as, apparently, this month is passing by on a positive note. Bitcoin has continued its supports to approach the $10000 price mark while it keeps ranging around $9500.
Altcoins too are responding to the current market trend that is towards the upside.  However, the $10000 price mark doesn't seem imminent for Bitcoin Bulls. Tron, which has been holding a support level above $0.015 in the last month is now trading above $0.018 After a few S/R flips.
In the last couple of days, the TRX coin has defied the sluggish yet positively moving consolidation of the price with a strong bullish turnaround. Just a while ago, TRON has faced rejections at $0.186 before it started testing resistance at $0.183.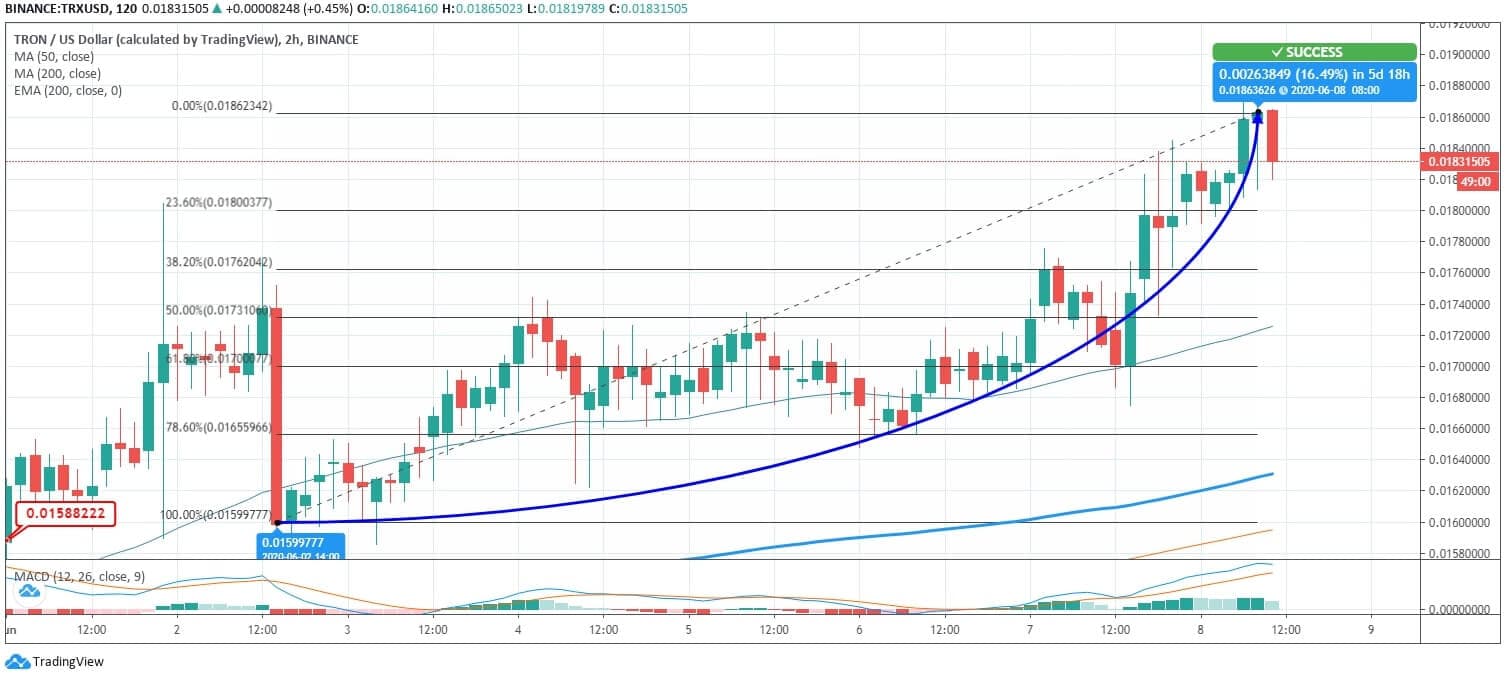 On June 1, the TRX coin started trading at $0.015 and it escalated above $0.017 initially. A sharp pullback took it below $0.0160 to see a support level. The altcoin held a steady and bullish bias till the day before yesterday. As the coin crossed the 61.80% fib level, its price took a notable upside spike to reach above $0.018.
The technical indicators are clearly indicating a possible strong uptrend. The MACD indicator is in the bullish zone while the TRON price is way above the 200-day EMA line.